How to Transfer Photos from iPhone 5/4S/4 to Computer
Summary
How to transfer photo and pictures from iPhone to computer? PhoneTrans Pro is the best answer for transferring iPhone photos onto computer.
Download this award-winning application so that you can make use of it after reading this How to Transfer Photo from iPhone to Computer guide.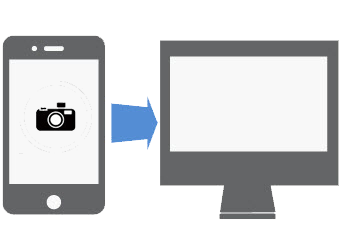 How to Copy Photos from iPhone to Computer
As you know, an iPhone is not a storage device. After allotting quite a few gigabites to store music, movies, apps and others, probably it'll only leave you a very small portion of space to take pictures.
You won't save much space by deleting iPhone photos gingerly. A workaround is to transfer your photos from iPhone to computer as backup.
If you'd like to take snapshots of anything funny, beautiful and all worthy of recall without worrying free iPhone space, then don't miss this how to transfer photos from iPhone to PC guide.
See Also: How to Copy Music from iPhone to PC
The Tools You Need
AnyTrans is everything you need to copy and move iPhone photos to / from computer. If you are looking for a fast and efficient transfer iPhone photos to computer solution, AnyTrans should be the top choice since it allows you to export the whole iPhone photo library back to computer all at once. Start Taking A Tour >
Besides, through sliding photos one at a time, watching them in a slideshow with the full size, sitting around with families or lovers, you will never forget this sweetest moment in your life.
How to Transfer Photos from iPhone to Computer
Step 1: Open AnyTrans > Follow it's instruction to connect your iPhone to the computer.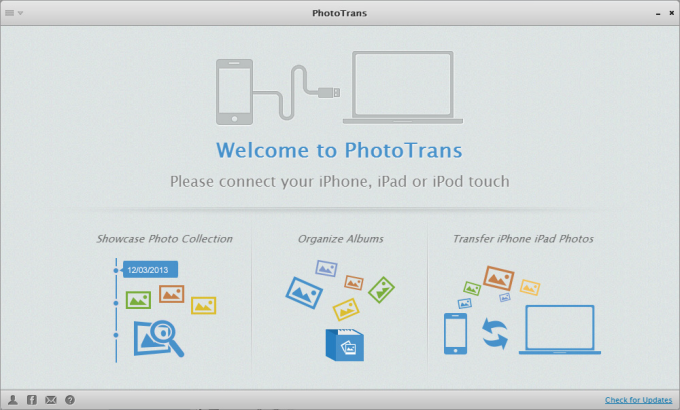 Step 2: Click Export > Select the photo libraries you want to transfer from iPhone to computer.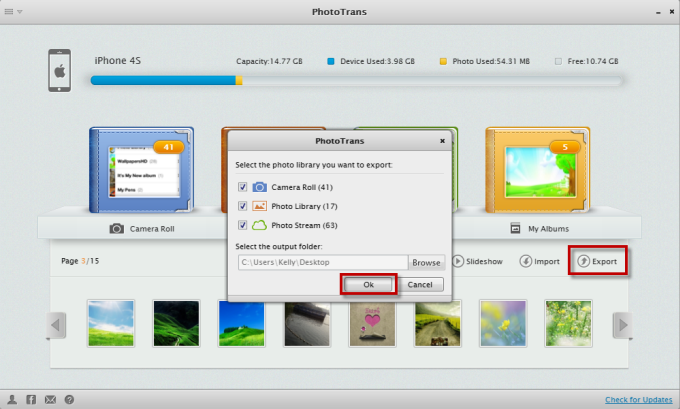 Step 3: Click Browse for setting the output folder > Click OK to start transferring your photos from iPhone to computer hard drive.
More Related Articles You May Like
Share Your Thoughts With Us